Don't you hate it when you buy curtains that are perfect for your home, but they are too long? It's such a pain to hem curtains, but I figured a way to make it easier. Today, I'm going to show you how to hem curtains the easy way.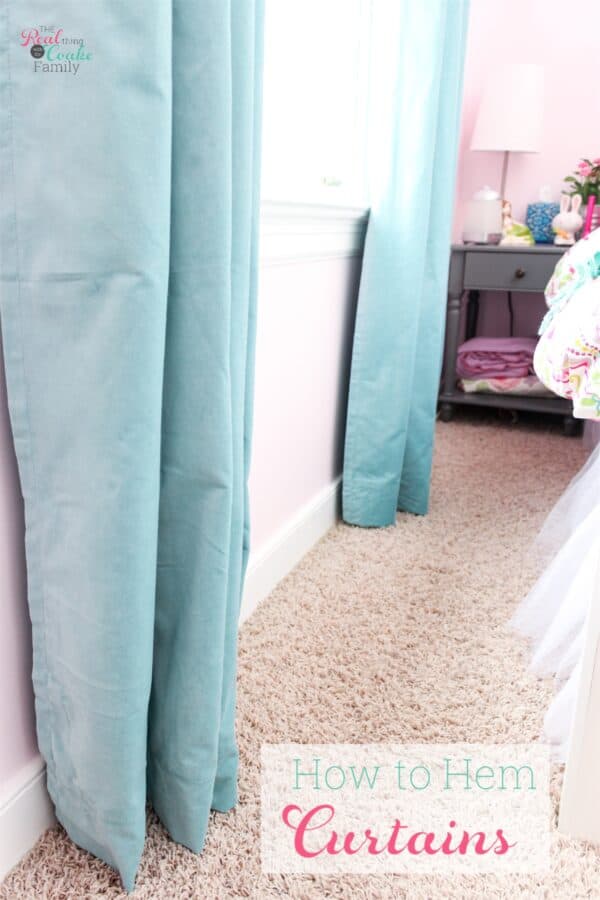 I decided to finally tackle hemming the curtains in my daughter's room and to find a way to get it done in 15 minutes. I like sewing some things, but curtains are not one of those things. I've sewn plenty for the dolls, pillows for the house, and even a bed skirt, but it has been a long time since I've done anything with curtains. I have my curtain battle stories…they never seem to turn out right for me.
Challenging myself to figure out how to complete it in 15 minutes per panel got me to finish this last project in my daughter's room. You can see the final reveal here.
Let me tell you this is NOT the way a seamstress would hem the curtains, but it works, it's quick, and it still looks good. Perfect mom win!
How to Hem Curtains
Supplies:

We contemplated leaving them long as that pooled look can be fine as well, but pooled curtains in a kids bedroom is not a great idea, in my opinion.
Step 1: Hang curtains

If you haven't already, you need to start by hanging your curtains up on the rod that you plan to leave them on.
Step 2: Pull curtains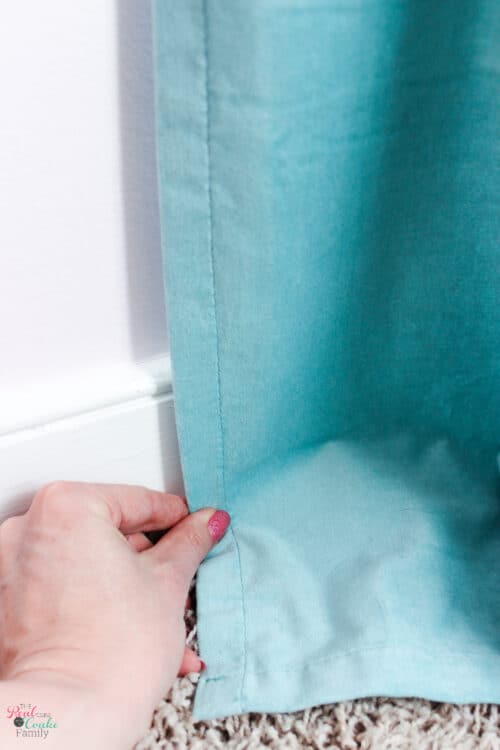 Gently pull your curtains toward the ground.
Don't pull hard, but pull enough to take out the slack.
You want to get the slack out, so you can figure out which part of the curtains will hit the ground when the excess fabric is gone.
Step 3: Pin curtains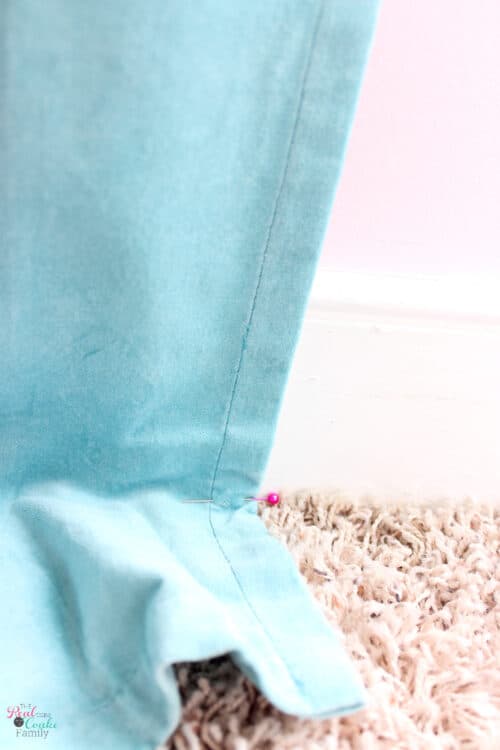 Do this on both sides of each panel you are hemming.
Step 4: Figure out length for sewing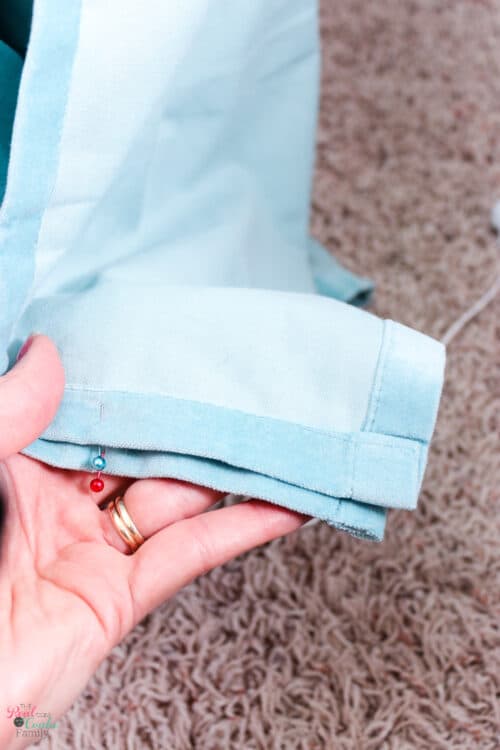 Split the difference or pick a measurement you think will look nice.
In my case, I went with 4.0″.
Step 5: Pin for sewing

Step 6: Sew

You can sew the ends as well. It's not required, but in my case, I did sew the ends closed.
I figured that since my kids tend to be hard on things and jump around and do wacky things with their friends in their rooms, if I sewed the ends closed it gave less chance of a foot getting stuck in the curtains and ripping them opening or hurting someone….the things
I think
of….yet it's all from experience
. ?
Step 7: Rehang curtains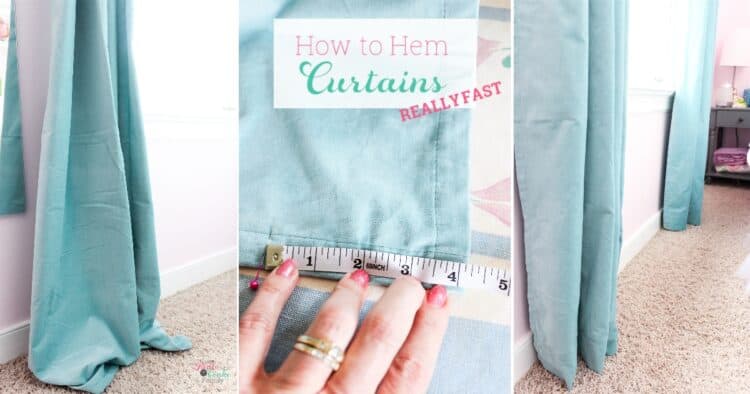 What's your trick on how to hem curtains quickly? Leave a comment below.
Don't forget to share your curtain hemming success on Instagram and tag me @realcreativerealorganized. I'd love to see!