Hi! Welcome to Real Creative Real Organized. I'm so glad to have you stop by.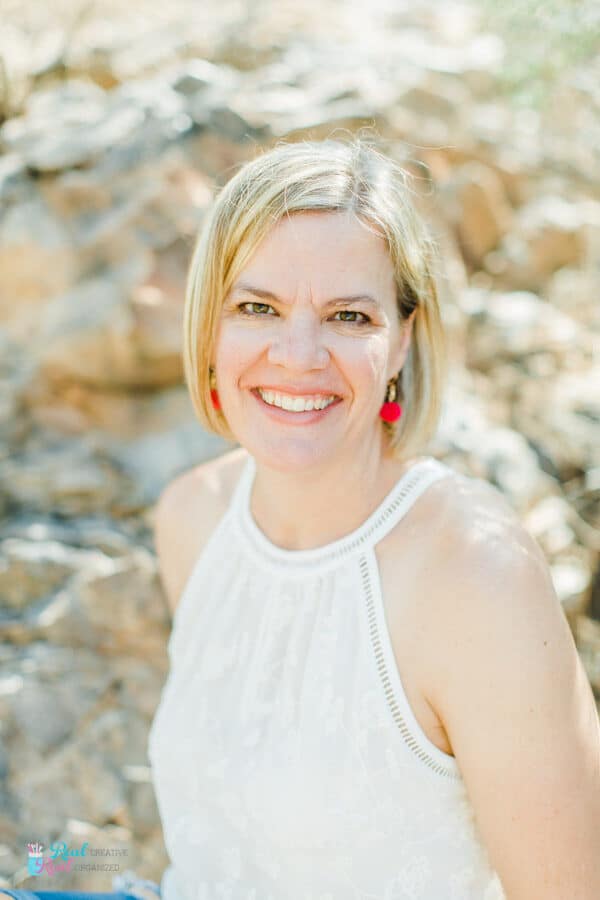 I'm KC and I believe that glitter really DOES make life a little bit more fun! (And wine and Starbucks, too!)
This blog is my little corner of the world where I share crafts, diy, recipes and organizing tips among other things that are helpful to busy creative women, like myself. Everything I do is centered around making the home warm and inviting as well as creating special times that the whole family will enjoy.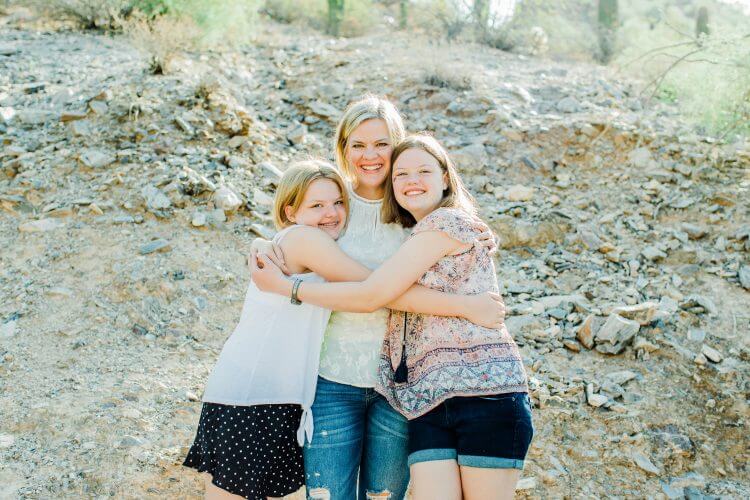 This is my family. We are a fun, silly bunch most of the time.

These are my two girls. Pumpkin (8) and Snowflake (13). They are the absolute best part of me. They are my reason for why this blog exists and why I do so much of what I do. While parenting is the hardest thing I've ever done (besides marriage), it is also so incredibly rewarding. It is the best thing that has ever happened to me and I'm so lucky that these two girls call me mom.
Let me introduce you to the 'cast of characters' here at The Real Thing with the Coake Family. Yes we are a 'Real' family with all the normal real family issues. While it is often hard to convey that in an amongst the more crafty types of posts I do. I want you to remember that. There is nothing perfect about me or my family. It is easy to make things look perfect via the photography of my projects and such, but don't let that fool you. We are just a regular family with dirty clothes on the floor and toys all over the place.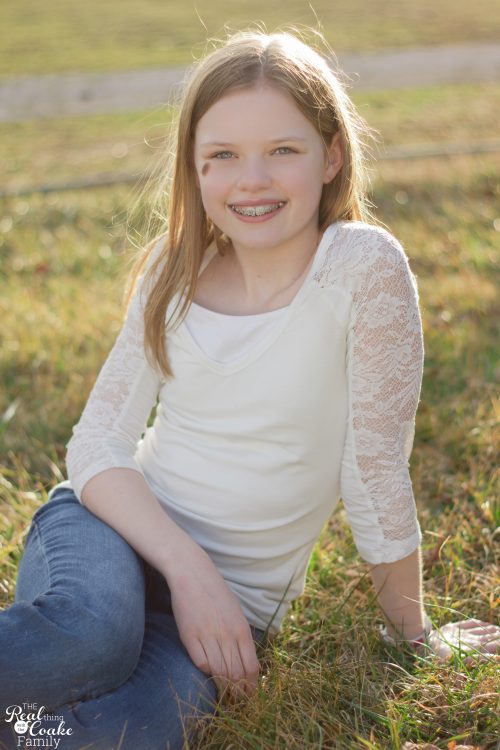 Snowflake (13) is our my daughter. She was born in January…hence the Snowflake nickname. I'm super clever like that. 😉 She currently loves spending time with her friends, listening to music, texting (of course), Monopoly and Theater Arts.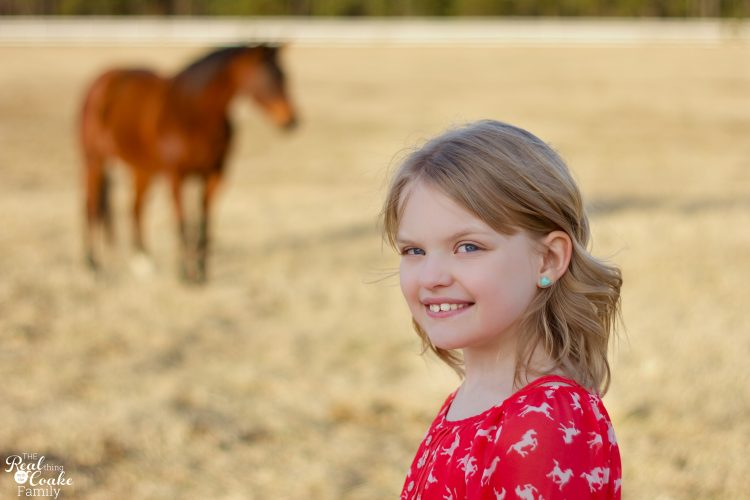 Pumpkin (8) is my youngest daughter. She was born in October, hence her nickname, Pumpkin. Again, I'm super clever…aren't you amazed? 😉 Pumpkin currently loves drawing, crafts, spending time with friends, horses, playing guitar, horses, anything spa, and did I mention horses?!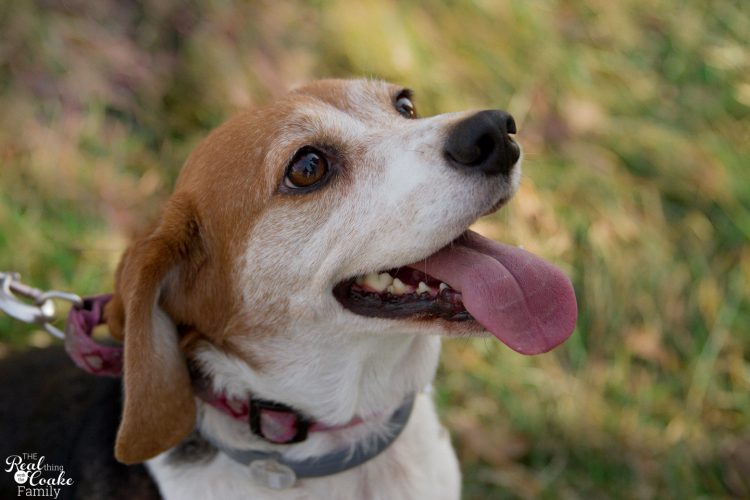 This is Ginger our Beagle. We adopted her in 2013. Since we had adopted our cat in 2012 and jokingly named him Pepper…or Dr. Pepper as a play on us being the Coakes (pronounced like the drink), we thought we should keep the drink theme alive. So, Ginger could also be called Ginger Ale. See we are so cheesy like that! 😀
We also have a hamster that Pumpkin named Cinnamon, she wanted to keep the spices theme alive with our pet names. I'm glad I'm making sure the next generation will grow up cheesy, too! We also have a fish tank full of fish.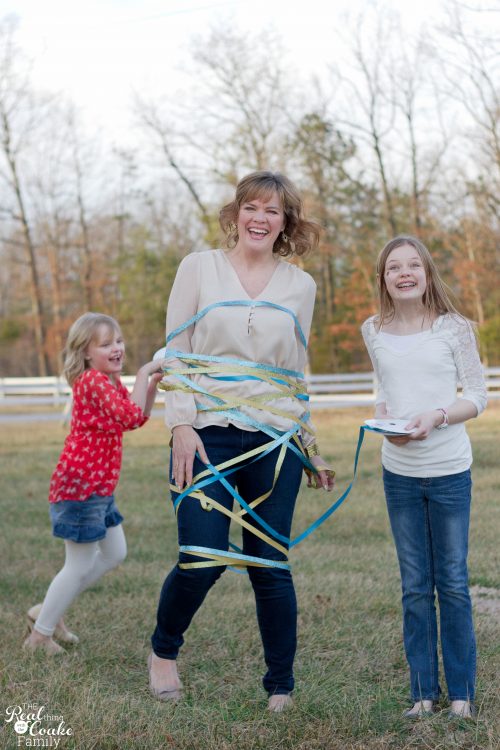 Have I mentioned that I LOVE to have fun. I'll do most anything to have fun with my kids. Like take glitter ribbon (glitter does make everything more fun….I know I've mentioned this to you already) and let my kids tie me up with the ribbon for this photo shoot. 🙂 Or like going on a fairly last-minute 5 week road trip with just me and my two girls. (You can read about that here in Part 1 and Part 2)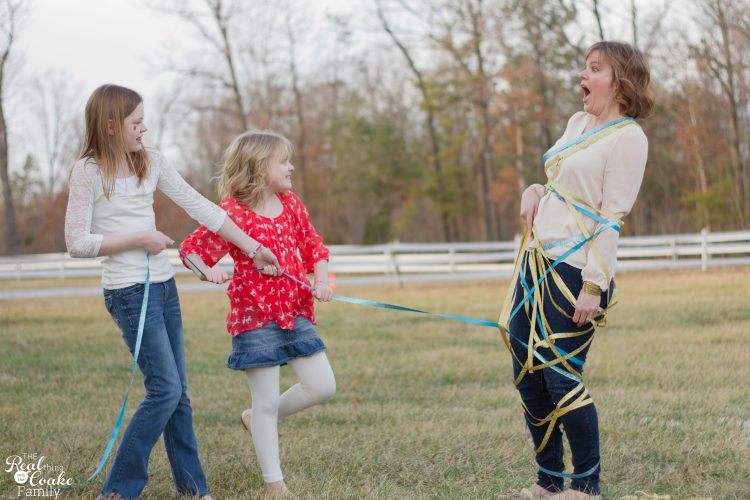 I, on the other hand, was totally shocked that my children would tie me up! I had no idea they were going to do so. ::Shocked:: 😉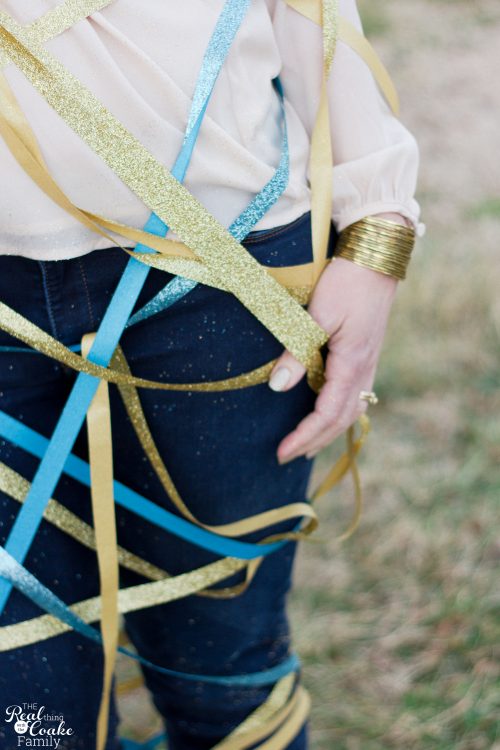 My favorite part of being tied up in glitter ribbon was how pretty it was. I'm so nutty! I made the photographer take a picture of it. I'm pretty sure she just left our photography session shaking her head at the nutty family she just photographed.
You would NOT believe how much glitter comes off of glitter ribbon when you are tied up in it…words probably not spoken by very many people. My car still has gallons of glitter in it from this day AND I literally left a trail of glitter when we went out to eat on our way home. Hehe!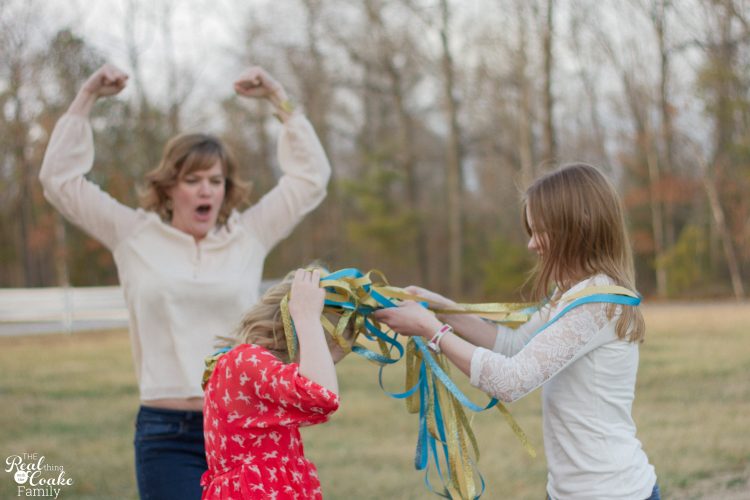 In the end, I beat the kids…as I usually do! I took the ribbon off of me and managed to quickly throw it around them and get them tied up. Ha Ha! Don't mess with your mother girls!
So, I'm going to guess that if you have made it this far in learning about me, that you now at least know I am a bit funky. I'm a busy mom, like most moms, and I LOVE creating fun and memories with my family. That is the essence of this blog. Whether it is something for the house or a meal or an activity, the essence is creating fun with and for my family. One of my favorite activities we do each year as a family, is how we celebrate New Year's Eve all together with our fun (and adorable) hourly bags.
To get  you started with a few of my favorite posts, so you can learn more about the blog (and not just me), I love this dream colorfully wall art I made for my daughter's room. It is one of those things I made as a knock off and stood back and looked at what I made. I LOVE it! She loves it! What more can you ask for from $4? I also LOVE the state wall art that I made for our living room. It is a reflection of who we are right on our walls. Love that!
I've mentioned that I share family friendly recipes…well, I'm sure you can guess by now that I like to make the meal fun if possible as well. I also like to eat healthy…combine the two and I'm a happy mama. This healthy fondue was a great family dinner idea that everyone loved and gobbled up.
I also love being organized…it comes fairly naturally to me and I love to share my ideas with you. One of my favorite ideas was my cute idea to save space and organize our pet foods at the same time. Now that is a great combo!
I'd love to have you join me on my creative and fun journey. If you don't want to miss anything, your best bet is to subscribe to my email newsletter. It is free. You will receive about 3 emails from me per week. You can also keep up with me on Facebook and Instagram (with more behind the scenes fun) or you can follow me on Pinterest…I pin a LOT of fun stuff….You won't want to miss that.
If you are looking for information about working with me for either advertising or sponsored posts or just want to tell me how fab you think I am, please contact me at [email protected] and I'll be happy to chat with you or send you a copy of my media kit.