It has been quite a while since I posted any 
American Girl crafts
. Have you been itching for a cute and simple craft for yourself or your daughter's doll? Today, Rachel from
Architecture of a Mom
has a simple and adorable headband you or your daughter can make for your American Girl dolls. I think you could easily make a matching headband for yourself or your daughter as well….because who doesn't love to match their doll as well? I know my girls think that is fun, I bet yours do as well.
__________________________________
Hello! My name is Rachel and I blog over at
Architecture of a Mom
. KC was kind enough to ask me to stop by today and share a little project with you. I have 3 little girls in my house, and they are all about American Girl. We've just started making clothing and accessories for my oldest's Marie Grace doll, and since we are loving the ballet themes of this year's Girl of the Year, we had to make a Waltz of the Flowers inspired hairband.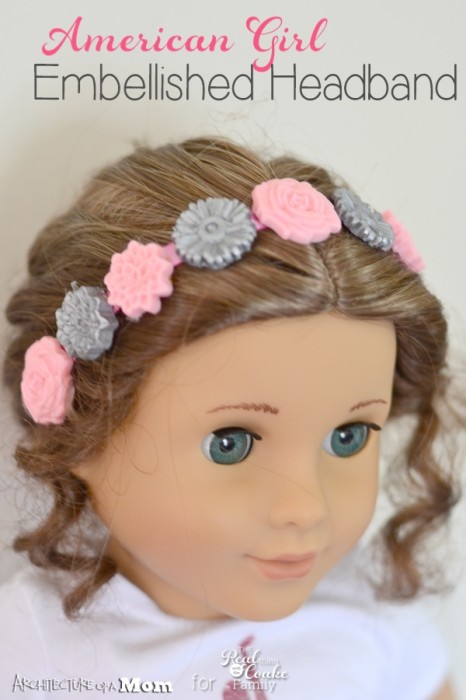 This is a super easy project. In fact, it's so easy, you're going to wonder why you haven't made a bunch of hair accessories for your child's doll. You need thin ribbon, a hot glue gun,  and some kind of flower cabochon. I use
Mod Melts

molds and meltable sticks to make my own! Mod Melts are a stick that you melt in a high temp. glue gun and then place in a mold to make all kinds of forms.
Start by making your Mod Melts and painting them. For more info. on how to make Mod Melts click  
here
or 
here
. It's super easy. I used pink and silver Mod Melts to embellish this hairband.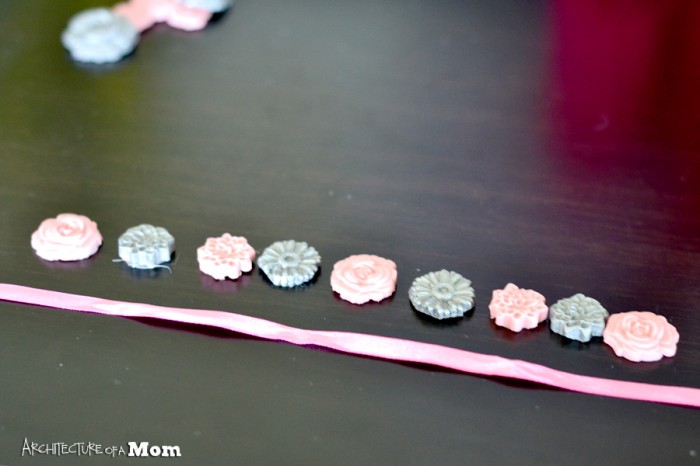 Measure the ribbon so that it can wrap around your doll's head and can be tied securely.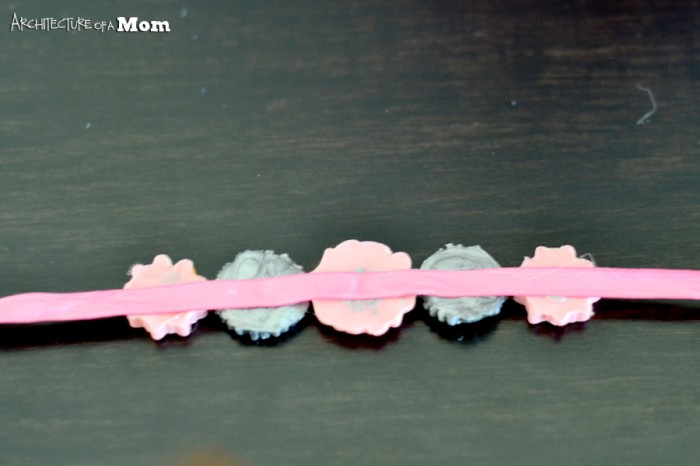 Take hot glue and attach the cabochons to the ribbon. Be sure to trim all the glue strings from the hairband!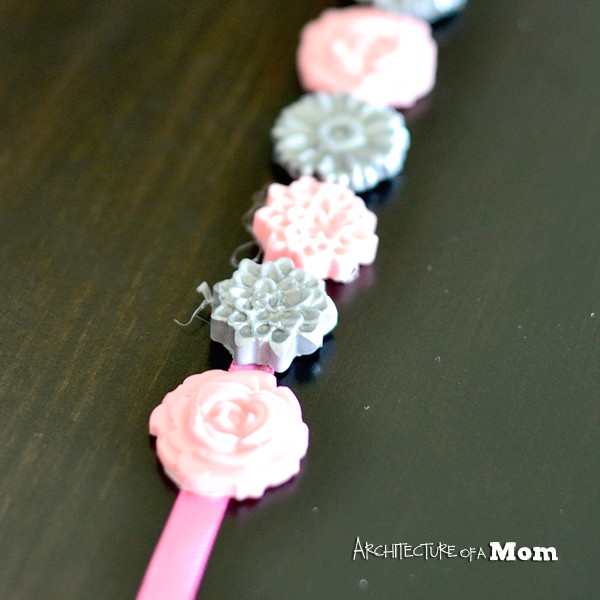 You want enough cabochons/Mod Melts that it covers the top and side of the hairband, but you don't need the underside covered–it won't be seen, and it makes the hairband bulky.
Tie the hairband around the dolls head. I just tied it like a double tied shoelace, but if you want, you could hot glue the ends together.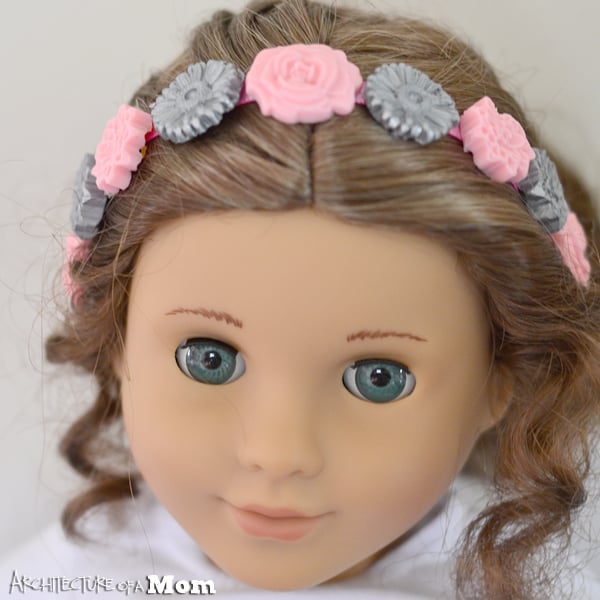 With this finishing touch, Marie Grace is ready for her ballet debut. If your child is old enough to handle a glue gun, she could make this  accessory! To complete the outfit, try a no-sew embellished tutu to match.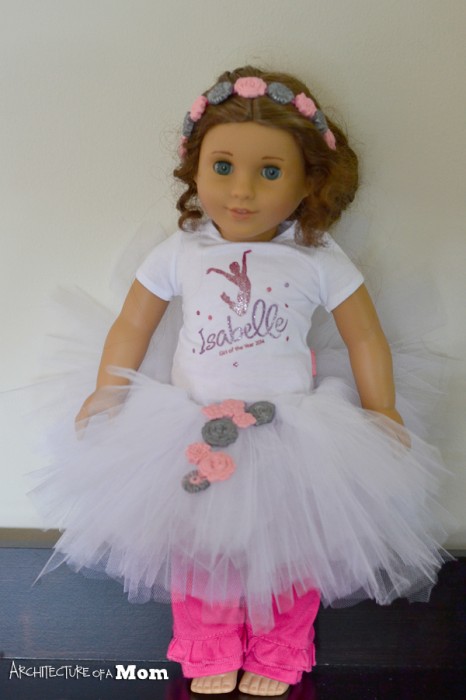 Thanks again to KC for letting me stop by and share this fun project with you. I hope you enjoyed it, and that you'll stop by and see me at Architecture of a Mom!


_______________________________
Thanks so much for this cute idea, Rachel. What other cute and simple American Girl crafts have you done with or for your daughter? I love that this one could be made for the doll and the girl. Perfect!
More Fun Crafts For You: