I've got a quick gift idea for you if you need a gift idea today. Seeing as how it is Christmas Eve, you're going to need something quick. This free doll clothes pattern is super easy and fast. Today, I'm showing you my latest of these skirts – a holiday reversible wrap skirt for your American Girl doll or other 18″ doll.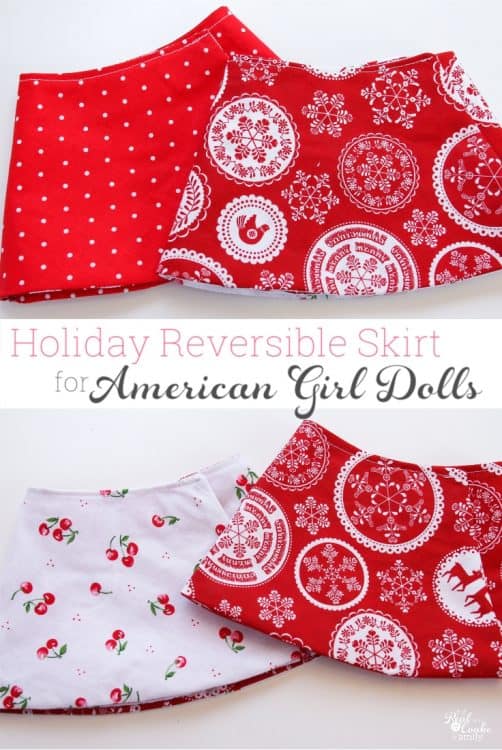 Aren't they so cute! You can get the free pattern here:
Twirls for Girls Dolly Wrap Skirt
. The pattern is really easy to follow and understand. My guess is that it takes 15 to 30 minutes to make these. I still recommend the same two tips I gave you in my first post.
Follow the directions up to the point of turning the skirt. Prior to turning the skirt right side out, clip the corners to remove extra fabric that will bulk up when you turn the skirt right side out.
Take the time to press the seams prior to turning the skirt right side out. That way when you turn them, the seams will lay very flat and you won't be able to see the opposite side fabric.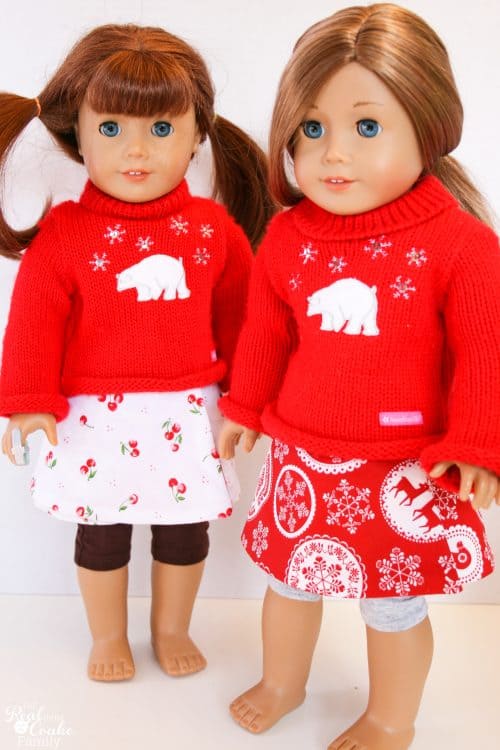 I used leftover fabric from the
Gift Wrap ~ Fabric bags
I recently made. Snowflake and pumpkin had these red sweaters for their dolls, but nothing that really matched the sweaters. We decided that they needed a holiday skirt to go with the sweater. Since the skirts are reversible they can easily use them all year round.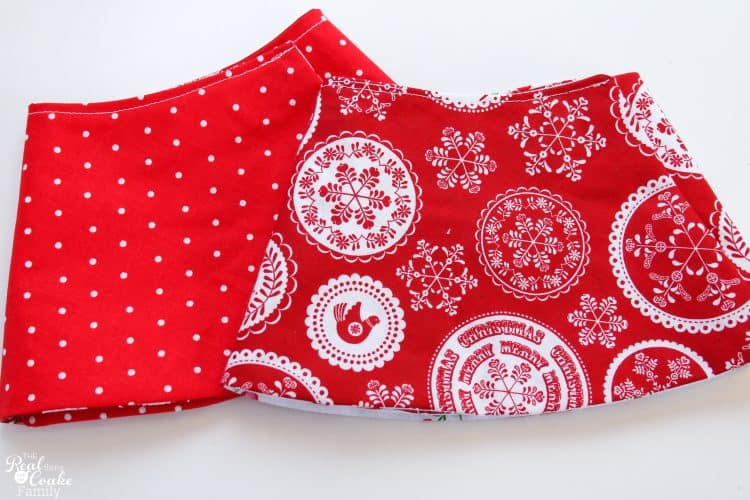 Snowflake picked out these two fabrics.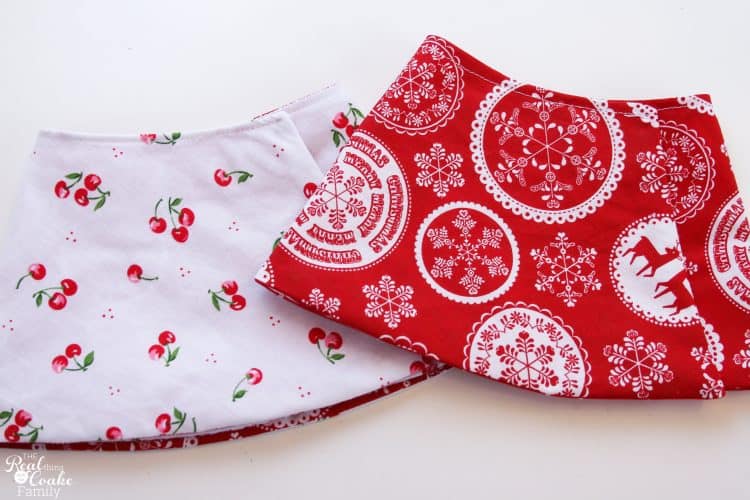 Pumpkin picked out these two fabrics.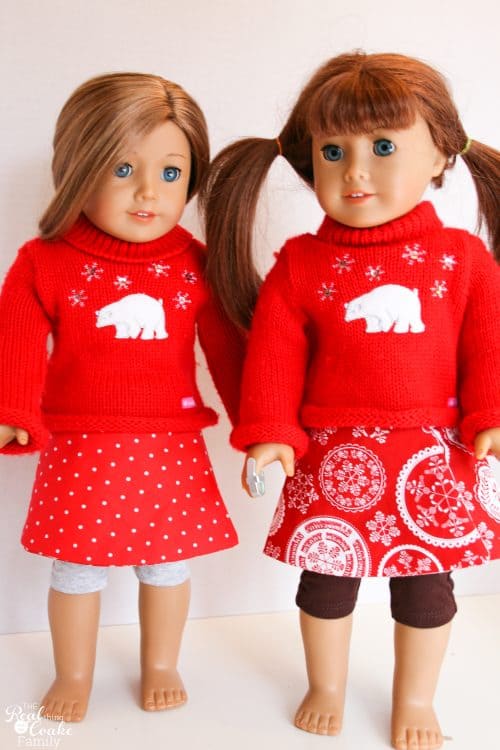 I spent a few minutes sewing and now their dolls are all set to be dressed for the holidays! I wish I would have thought to get them some cute shoes, like these
adorable boots
(affiliate link). I hope your dolls have appropriate holiday clothing, cause you know it is really important! 😉
Have a great Christmas!
Do you follow me on Instagram? You should! I love IG and share all kinds of other ideas and inspiration that I can't share here. 🙂 Can't wait to see you over there!