In 2013 and 2014 I made DIY Apothecary jars. Throughout those years, I showed you all kinds of ideas for each season and/or holiday to use the jars for decorating ideas. I totally meant to put them all together into one post for you and got busy and never did it. As a Happy New Year present to you and to me (because this makes for a quick and easy post for me to put together), I decided to finally put them all together for you. Yay!

I don't know about you, but I love decorating ideas that allow me to make little seasonal changes around my house. It is fun to me to change things up every so often. I get a bit bored keeping things the same. When I made the apothecary jars, I knew I would have fun filling them for each season and/or holiday. I sure did! I shared my fun with you along the way and now I've put them all together in one post to make it easy for you to reference for your own decorating ideas.
One idea for the jars that is not pictured, is to fill them up with wine corks and just change the ribbons at the top to match the season. I've gotten to be more busy with work on this blog as well as homeschooling and having a daughter in school. My time is now so segmented that I'm not keeping up with a LOT of things. Changing the apothecary jars is one of those things, but I did have a rather large collection of wine corks. I just popped those suckers into the jars over the summer and have just changed out the ribbons. My kids think it is totally boring. I think it is total genius. 😉
As far as the posts for each idea, just click on the link below each picture, or the picture, to be taken to that post and see the ideas in more detail.

Make Your Own DIY Apothecary Jars (Tutorial on making the jars. Also includes Valentine's Day ideas)

Winter Apothecary Jars

Valentine Apothecary Jars (Also includes the tutorial on how to make the jars.)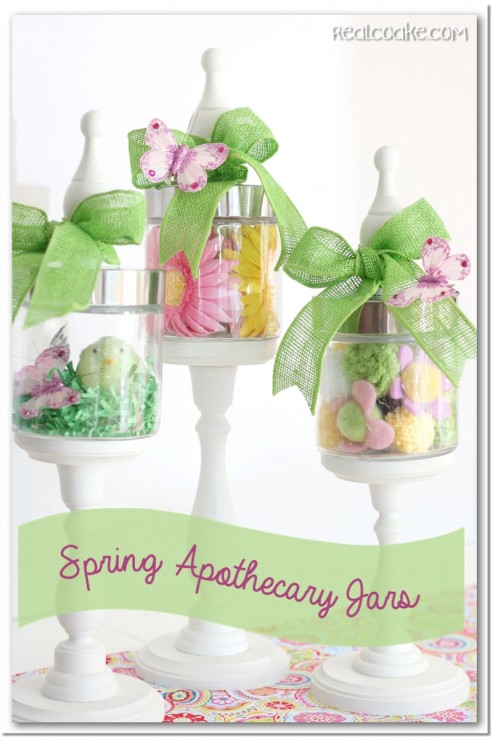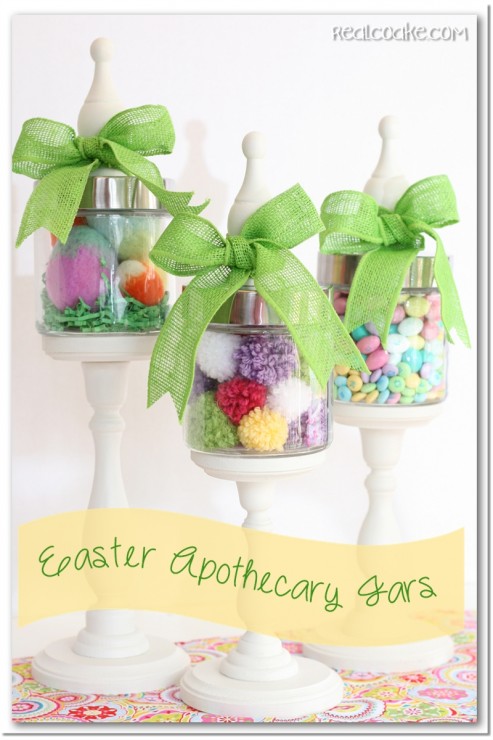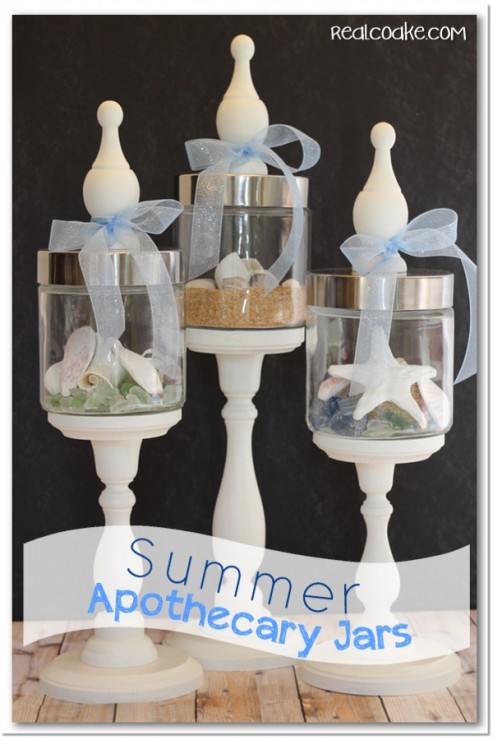 For even more decorating inspiration, follow my Real Decorating board on Pinterest!
Follow The Real Thing with the Coake Family's board Real Decorating on Pinterest.
More decorating ideas for you: